Disclaimer: This is just a rant. Nothing more.
Ever have one of those days, where you wake up and decide you're going to do those things you've been putting off because things have finally aligned in the Universe and you have all the components you need to actually do the thing, and you're excited and you're ready and it's going to be a good day?! Well that was today. Emphasis on the word was.
When you live on an island that has at least one public holiday in 9 out of the 12 months in a year, and this week just happens to be the week that not one but two public holidays fall in the middle of a week, productivity just does not exist for that week. And I stupidly thought that after an extra 2 days off, everyone would be as eager to get as much work done in this last work day for the week. I was wrong.
Legal Affairs. Sigh. I feel like after typing that I don't really need to say anything else. I tried to be proactive and sign up for all their online services so I would not have to physically go into the building and deal with the very pleasant* (*read rude, impatient, unhelpful) people who work there. All I have to do is make one lump sum payment and then I'm in the clear. I tried to make that one lump sum payment today, after a two day holiday, on a Friday, at noon. A Trini reading this might laugh and say I'm stupid for doing that, but I guess I chose to expect better. I thought, if your business hours are between 8am and 3:30pm then surely once I go into the building during those hours, I should be able to successfully do what I came to do. Wrong. The cashier did not show up for work. The supervisor was filling in. And at 12:25pm, they stopped giving out numbers for people to have access to make a payment. Because yes, in my lovely country, you have to beg employees of the public sector to take money. In a recession.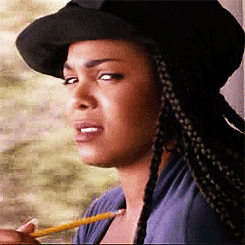 I should also mention that there is no parking available near by, and one can either park on the street and risk getting towed (a $500 fine) or park in a car park a walk and a half away ($6 per hour) which means that when you nonchalantly say "Your best bet is to come back on Monday, we open at 8am and the cashier should be here then", you're now costing me money because of your inefficiency. Not counting the time now wasted.
And we can argue and say, that's just how it is. You should've gone at 8am. You should not have procrastinated. What did you expect.
Well I expected better. I always do. And I don't think it's unrealistic to expect a service that is being offered, that I am paying for. But again, this is just a rant. We'll see what happens on Monday. That is all.